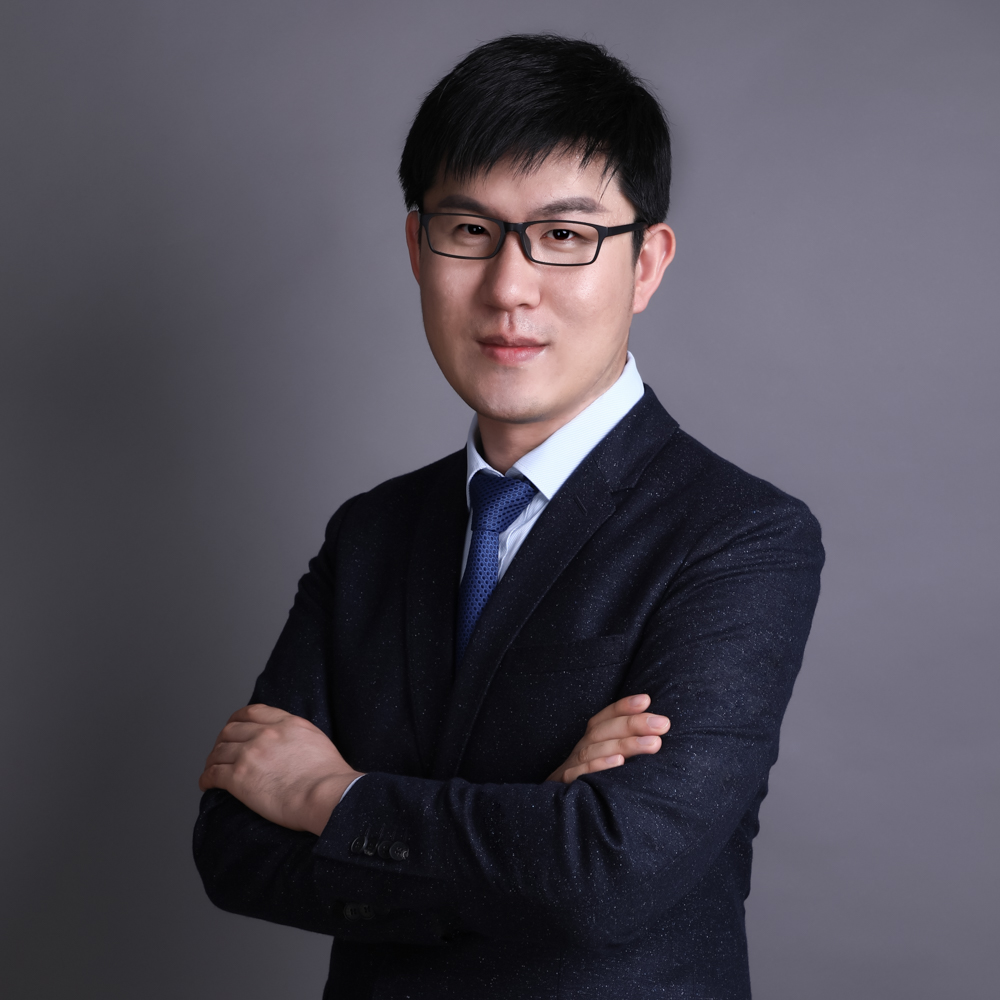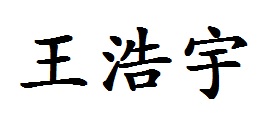 Haoyu Wang, Ph. D,
Associate Professor, PhD Supervisor,
BUPT "1551" Young Talent Plan,
School of Computer Science,
Beijing University of Posts and Telecommunications
Beijing, China
E-mail: haoyuwang AT bupt.edu.cn
Short Bio: I'm an Associate Professor in the School of Computer Science at Beijing University of Posts and Telecommunications (BUPT). I am leading the PRIDE Research Group (Security, Privacy, and Dependability in Emerging Software Systems). My research covers a wide range of topics in Software (Program) Analysis, Privacy and Security, eCrime, Internet/System Measurement, and AI Security. My current research projects are mainly focused on: 1) security, privacy and underground market in the mobile app ecosystem; 2) blockchain security (smart contract security and attack/scam detection); and 3) the intersection of AI and program analysis techniques.

My research usually targets top-tier Software Engineering Venues (ICSE/FSE/ASE/ISSTA), Security Venues (CCS/NDSS/Oakland/USENIXSec), Web and Measurement Venues (WWW/IMC/SIGMETRICS). I have been awarded three best/distinguished paper awards, including WWW 2020 Best Student Paper Award (the first award in China), and ACM OOPSLA 2020 Distinguished Paper Award.

I received my PhD degree in Computer Science from Peking University in 2016. I was a visiting student at Carnegie Mellon University (2014-2015) and a visiting professor at The Hong Kong Polytechnic University (2019).


---
I'm looking for highly motivated PhD/master students and BUPT undergraduate interns to work in my team. Hard work always pays off.
---
Publications (Google Scholar) font>
Summary: Full Papers in Top-tier Venues (34), CCF A (30), CSRankings (30), Best/Distinguished Paper Award (3)

* denotes the corresponding author, (s) indicates the student/RA I advised or co-advised, # indicates co-first author

2021

---




Weimin Chen(s), Xinran Li(s), Yuting Sui(s), Ningyu He(s), Haoyu Wang*, Lei Wu, and Xiapu Luo.
"SADPonzi: Detecting and Characterizing Ponzi Schemes in Ethereum Smart Contracts".
ACM SIGMETRICS 2021 (Acceptance Rate: 12%, winter deadline), will be published in ACM POMACS





Bingyu Gao(s), Haoyu Wang*, Pengcheng Xia(s), Siwei Wu, Yajin Zhou, Xiapu Luo, and Gareth Tyson.
"Tracking Counterfeit Cryptocurrency End-to-end".
ACM SIGMETRICS 2021 (Acceptance Rate: 16%, summer deadline), will be published in ACM POMACS





Ningyu He(s), Ruiyi Zhang, Haoyu Wang*, Lei Wu*, Xiapu Luo, Yao Guo*, Ting Yu, and Xuxian Jiang.
"EOSafe: Security analysis of EOSIO smart contracts".
The 30th USENIX Security Symposium (USENIX Security 2021)




Yuhao Gao(s), Haoyu Wang*, Li Li, Xiapu Luo, Xuanzhe Liu and Guoai Xu.
"Demystifying Illegal Mobile Gambling Apps".
Proceedings of the 30th The Web Conference (WWW 2021), acceptance rate = 20.6%





Fuqi Lin(s)#, Haoyu Wang*#, Liu Wang(s) and Xuanzhe Liu*.
"A Longitudinal Study of Removed Apps in iOS App Store".
Proceedings of the 30th The Web Conference (WWW 2021), acceptance rate = 20.6%





Lei Wu, Yufeng Hu, Yajin Zhou*, Haoyu Wang, Xiapu Luo, Zhi Wang, Fan Zhang and Kui Ren.
"Towards Understanding and Demystifying Bitcoin Mixing Services".
Proceedings of the 30th The Web Conference (WWW 2021), acceptance rate = 20.6%





Pengcheng Xia(s), Mohamed Nabeel, Issa Khalil, Haoyu Wang and Ting Yu.
"Identifying and Characterizing COVID-19 Themed Malicious Domain Campaigns".
The 11th ACM Conference on Data and Application Security and Privacy (CODASPY 2021)





Yangyu Hu(s)#, Haoyu Wang*#, Tiantong Ji, Xusheng Xiao, Xiapu Luo, Peng Gao and Yao Guo.
"CHAMP: Characterizing Undesired App Behaviors from User Comments based on Market Policies".
The 43rd ACM/IEEE International Conference on Software Engineering (ICSE 2021)





Yuanchun Li, Jiayi Hua(s), Haoyu Wang*, Chunyang Chen and Yunxin Liu.
"DeepBackdoor: Black-box Backdoor Attack on Deep Learning Models through Neural Payload Injection".
The 43rd ACM/IEEE International Conference on Software Engineering (ICSE 2021)





Zhenpeng Chen, Huihan Yao, Yiling Lou, Yanbin Cao, Yuanqiang Liu, Haoyu Wang, and Xuanzhe Liu*.
"An Empirical Study on Deployment Faults of Deep Learning Based Mobile Applications".
The 43rd ACM/IEEE International Conference on Software Engineering (ICSE 2021)





Jiayi Hua(s), Yuanchun Li, Haoyu Wang.
"MMGuard: Automatically Protecting On-Device Deep Learning Models in Android Apps".
The 4th Deep Learning and Security Workshop (DLS 2021), Co-located with S&P 2021
Open Source Tool: https://github.com/MMGuard123/MMGuard





Jiayi Hua(s), Haoyu Wang.
"On the Effectiveness of Deep Vulnerability Detectors to Simple Stupid Bug Detection".
The 2021 Mining Software Repositories Conference (MSR'21), Mining Challenge Track





Dabao Wang, Siwei Wu, Ziling Lin, Lei Wu, Xingliang Yuan, Yajin Zhou, Haoyu Wang and Kui Ren.
"Towards A First Step to Understand Flash Loan and Its Applications in DeFi Ecosystem"
The Ninth International Workshop on Security in Blockchain and Cloud Computing, co-located with ASIACCS'21





Yixue Zhao, Siwei Yin(s), Adriana Sejfia, Marcelo Schmitt Laser, Haoyu Wang and Nenad Medvidovic.
"Assessing the Feasibility of Web-Request Prediction Models on Mobile Platforms".
The 8th IEEE/ACM International Conference on Mobile Software Engineering and Systems (MobileSoft'21), co-located with ICSE'21





Siming Su(s), Haoyu Wang and Guoai Xu.
"Towards Understanding iOS App Store Search Advertising: An Explorative Study".
The 8th IEEE/ACM International Conference on Mobile Software Engineering and Systems (MobileSoft'21), co-located with ICSE'21





Xiao Cheng(s), Haoyu Wang*, Jiayi Hua(s), Guoai Xu and Yulei Sui.
"DeepWukong: Statically Detecting Software Vulnerabilities using Deep Graph Neural Network".
ACM Transactions on Software Engineering and Methodology (TOSEM)





Yanjie Zhao, Li Li, Haoyu Wang, Haipeng Cai, Tegawende F. Bissyande, Jacques Klein, John Grundy.
"On the Impact of Sample Duplication in Machine Learning based Android Malware Detection".
ACM Transactions on Software Engineering and Methodology (TOSEM)



2020

---

Yuheng Huang(s), Haoyu Wang*, Lei Wu*, Gareth Tyson, Xiapu Luo, Run Zhang(s), Xuanzhe Liu, Gang Huang and Xuxian Jiang.
"Understanding (Mis)Behavior on the EOSIO Blockchain".
ACM SIGMETRICS 2020 (Acceptance Rate: 15%), published in ACM POMACS
Open Source Dataset: Github




Yulei Sui, Xiao Cheng(s), Guanqin Zhang, and Haoyu Wang.
"Flow2Vec: Value-Flow-Based Precise Code Embedding".
ACM OOPSLA 2020 .
ACM SIGPLAN Distinguished Paper AWARD




Yangyu Hu(s), Haoyu Wang*, Ren He(s), Li Li, Gareth Tyson, Ignacio Castro, Yao Guo, Lei Wu and Guoai Xu.
"Mobile App Squatting".
The Web Conference 2020 (WWW'20), acceptance rate = 19%, Full paper, Oral .
BEST STUDENT PAPER AWARD (the first award in China)




Tianming Liu#(s), Haoyu Wang#*, Li Li, Xiapu Luo, Feng Dong(s), Yao Guo, Liu Wang(s), Tegawende F. Bissyande and Jacques Klein
"MadDroid: Characterising and Detecting Devious Ad Content for Android Apps".
The Web Conference 2020 (WWW'20), acceptance rate = 19%, Full paper, Oral .




Ru Ji(s)#, Ningyu He(s)#, Lei Wu, Haoyu Wang*, Guangdong Bai and Yao Guo.
"DEPOSafe: Demystifying the Fake Deposit Vulnerability in Ethereum Smart Contracts".
The 25th International Conference on Engineering of Complex Computer Systems (ICECCS 2020).
Media Coverage: CoinDesk, Yahoo Finance, Coin Geek, Publish0x, nasdaq.com, Cryptonews CoinGenius




Pengcheng Xia(s), Haoyu Wang*, Xiapu Luo, Lei Wu, Yajin Zhou, Guangdong Bai, Guoai Xu, Gang Huang, Xuanzhe Liu.
"Don't Fish in Troubled Waters! Characterizing Coronavirus-themed Cryptocurrency Scams".
APWG Symposium on Electronic Crime Research (eCrime 2020)
Open Source COVID-19 Cryptocurrency Scam Dataset: Github




Hao Zhou, Haoyu Wang, Yajin Zhou, Xiapu Luo, Yutian Tang, Lei Xue and Ting Wang.
"Demystifying Diehard Android Apps".
The 35th IEEE/ACM International Conference on Automated Software Engineering (ASE 2020), acceptance rate = 22.5%.




Xian Zhan, Lingling Fan, Tianming Liu(s), Sen Chen, Li Li, Haoyu Wang, Yifei Xu, Xiapu Luo and Yang Liu.
"Automated Third-party Library Detection for Android Applications: Are We There Yet?"
The 35th IEEE/ACM International Conference on Automated Software Engineering (ASE 2020), acceptance rate = 22.5% .




Hao Zhou, Ting Chen, Haoyu Wang, Le Yu, Xiapu Luo, Ting Wang and Wei Zhang.
"UI Obfuscation and its Effects on Automated UI Analysis for Android Apps"
The 35th IEEE/ACM International Conference on Automated Software Engineering (ASE 2020), acceptance rate = 22.5% .




Yutian Tang, Yulei Sui, Haoyu Wang, Xiapu Luo, Hao Zhou and Zhou Xu.
"All Your App Links are Belong to Us: Understanding the Threats of Instant Apps based Attacks".
ESEC/FSE 2020.




Zhenpeng Chen, Yanbin Cao, Yuanqiang Liu, Haoyu Wang, Tao Xie and Xuanzhe Liu*.
"A Comprehensive Study on Challenges in Deploying Deep Learning Based Software".
ESEC/FSE 2020.




Ningyu He(s), Lei Wu, Haoyu Wang*, Yao Guo*, and Xuxian Jiang.
"Characterizing Code Clones in the Ethereum Smart Contract Ecosystem".
The 24th International Conference on Financial Cryptography and Data Security 2020 (FC'20), acceptance rate = 22% .




Wei Wang, Guozhu Meng, Haoyu Wang, Kai Chen, Weimin Ge and Xiaohong Li.
"A3IDENT: A Two-phased Approach to Identify the Leading Authors of Android Apps".
IEEE International Conference on Software Maintenance and Evolution (ICSME 2020) .




Pengcheng Xia(s), Haoyu Wang*, Bowen Zhang(s), Ru Ji(s), Bingyu Gao(s), Lei Wu, Xiapu Luo, and Guoai Xu.
"Characterizing Cryptocurrency Exchange Scams".
Elsevier Computers & Security (COSE, IF=3.579) .




Huiyi Wang(s), Liu Wang(s), and Haoyu Wang*.
"Market-level Analysis of Government-backed COVID-19 Contact Tracing Apps".
The International Workshop on Advances in Mobile App Analysis (A-Mobile 2020), co-located with ASE 2020




Li Li, Jun Gao, Pingfan Kong, Haoyu Wang, Mengyu Huang, Yuan-Fang Li and Tegawende F. Bissyande
"KnowledgeZooClient: Constructing Knowledge Graph for Android".
The International Workshop on Advances in Mobile App Analysis (A-Mobile 2020), co-located with ASE 2020




Guosheng Xu, Yangyu Hu(s), Qian Guo(s), Ren He(s), Li Li, Guoai Xu, Zhihui Han, Haoyu Wang
"Dissecting Mobile Offerwall Advertisements: An Explorative Study".
The 20th IEEE International Conference on Software Quality, Reliability, and Security (QRS'20).




Maria K Wolters, Shuobing Li, Haoyu Wang, Xinyu Yang(s), and Yao Guo
"Does the Presence of Privacy Relevant Information Affect App Market Choice?".
The ACM CHI Conference on Human Factors in Computing Systems (ACM CHI'20), Late-Breaking Work .




Wenxiong Lu(s), Haoyu Wang*
"Same origin based fine-grained privacy protection for mobile applications".
Invited Paper, BIG DATA RESEARCH (in Chinese) .


2019

---

Zeliang Kan(s), Haoyu Wang*, Lei Wu, Yao Guo, and Xiapu Luo.
"Automated Deobfuscation of Android Native Binary Code".
https://arxiv.org/abs/1907.06828.
Tool: https://github.com/DiANa-deobfuscation-2020/DiANa




Lijin Quan(s), Lei Wu, and Haoyu Wang*.
"EVulHunter: Detecting Fake Transfer Vulnerabilities for EOSIO's Smart Contracts at Webassembly-level".
https://arxiv.org/abs/1906.10362.
Tool: https://github.com/EVulHunter/EVulHunter
Demo: https://youtu.be/5SJ0ZJKVZvw




Shengqu Xi, Shao Yang, Xusheng Xiao, Yuan Yao, Yayuan Xiong, Fengyuan Xu, Haoyu Wang, Peng Gao, Zhuotao Liu, Feng Xu, Jian Lv.
"DeepIntent: Deep Icon-Behavior Learning for Detecting Intention-Behavior Discrepancy in Mobile Apps". PDF
The 26th ACM Conference on Computer and Communications Security (ACM CCS 2019) .




Zhuotao Liu*, Yangxi Xiang(s), Jian Shi, Peng Gao, Haoyu Wang*, Xusheng Xiao, Bihan Wen, Yih-Chun Hu.
"HyperService: Interoperability and Programmability across Heterogeneous Blockchains". PDF
The 26th ACM Conference on Computer and Communications Security (ACM CCS 2019) .




Haoyu Wang*, Hongxuan Liu(s), Xusheng Xiao, Guozhu Meng, and Yao Guo.
"Characterizing Android App Signing Issues". PDF
The 34th IEEE/ACM International Conference on Automated Software Engineering (ASE 2019), full paper.




Tianming Liu#(s), Haoyu Wang#*, Li Li, Guangdong Bai, Yao Guo and Guoai Xu.
"DaPanda: Detecting Aggressive Push Notification in Android Apps". PDF
The 34th IEEE/ACM International Conference on Automated Software Engineering (ASE 2019), full paper.




Yangyu Hu(s), Haoyu Wang*, Yajin Zhou*, Yao Guo, Li Li, Bingxuan Luo(s), Fangren Xu(s).
"Dating with Scambots: Understanding the Ecosystem of Fraudulent Dating Applications". PDF
IEEE Transactions on Dependable and Secure Computing (TDSC) .




Haoyu Wang, Hao Li and Yao Guo.
"Understanding the Evolution of Mobile App Ecosystems: A Longitudinal Measurement Study of Google Play". PDF
THE WEB CONFERENCE 2019 (WWW 2019), acceptance rate = 18% , full paper.




Xiao Cheng(s), Haoyu Wang*, Jiayi Hua(s), Miao Zhang, Guoai Xu, Li Yi and Yulei Sui.
"Static Detection of Control-Flow-Related Vulnerabilities Using Graph Embedding". PDF
The 24th International Conference on Engineering of Complex Computer Systems (ICECCS 2019).




Qian Guo(s), Haoyu Wang*, Chenwei Zhang, Yao Guo and Guoai Xu.
"AppNet: Understanding App Recommendation in Google Play". PDF
The 3rd International Workshop on App Market Analytics (WAMA 2019), co-located with ESEC/FSE 2019.




Quanqi Ye, Yan Zhang, Guangdong Bai, Naipeng Dong, Zhenkai Liang, Jin Song Dong and Haoyu Wang.
"LightSense: A Novel Side Channel for Zero-permission Mobile User Tracking".
The 22nd Information Security Conference (ISC 2019).




Zeliang Kan(s), Haoyu Wang*, Lei Wu, Yao Guo and Guoai Xu.
"Deobfuscating Android Native Binary Code". PDF
The 41st ACM/IEEE International Conference on Software Engineering (ICSE 2019), Poster Track (Invitation).




Li Li, Timothee Riom, Tegawende F. Bissyande, Haoyu Wang, Jacques Klein, and Yves Le Traonb.
"Revisiting the Impact of Common Libraries for Android-related Investigations". PDF
Journal of Systems and Software (JSS) .




Haoyu Wang, Xupu Wang(s) and Yao Guo.
"Characterizing the Global Mobile App Developers: A Large-scale Empirical Study". PDF
IEEE/ACM International Conference on Mobile Software Engineering and Systems (MobileSoft 2019).




Haoyu Wang, Junjun Si, Hao Li and Yao Guo.
"RmvDroid: Towards A Reliable Android Malware Dataset with App Metadata". PDF
The 16th International Conference on Mining Software Repositories (MSR 2019), Data Showcase.




Yangyu Hu(s), Haoyu Wang*, Li Li, Yao Guo, Guoai Xu and Ren He(s).
"Want to Earn a Few Extra Bucks? A First Look at Money-making Apps". PDF
IEEE International Conference on Software Analysis, Evolution and Reengineering (SANER 2019).




Yanjie Zhao(s), Haoyu Wang*, Lei Ma, Yuxin Liu, Li Li and John Grundy.
"Knowledge Graphing Git Repositories: A Preliminary Study". PDF
IEEE International Conference on Software Analysis, Evolution and Reengineering (SANER 2019), ERA Track.




Li Li, Tegawende F. Bissyande, Haoyu Wang and Jacques Klein.
"On Identifying and Explaining Similarities in Android Apps". PDF
Journal of Computer Science and Technology (JCST).




Guoai Xu, Chengpeng Zhang(s), Bowen Sun(s), Xinyu Yang(s), Yanhui Guo, Chengze Li(s), Haoyu Wang.
"AppAuth: Authorship Attribution for Android App Clones". PDF



Miao Zhang, Shuai Shao, Haoyu Wang.
<<Mobile Device Security>>
BOOK (textbook for undergraduate student), BUPT Press



Haoyu Wang, Guoai Xu, Yao Guo.
<<Mobile Application Security>>
BOOK (textbook for graduate student), BUPT Press

2018

---

Haoyu Wang, Zhe Liu(s), Jingyue Liang(s), Narseo Vallina-Rodriguez, Yao Guo, Li Li, Juan Tapiador, Jingcun Cao, Guoai Xu.
"Beyond Google Play: A Large-Scale Comparative Study of Chinese Android App Markets". PDF
ACM Internet Measurement Conference (IMC 2018), our paper is the only one coming from Asia.




Feng Dong(s), Haoyu Wang* (co-first author), Li Li, Yao Guo, Tegawende F. Bissyande, Tianming Liu(s), Guoai Xu and Jacques Klein
"FraudDroid: Automated Ad Fraud Detection for Android Apps". PDF
ESEC/FSE 2018 (acceptance rate of 19%).




Li Li, Tegawende F. Bissyande, Haoyu Wang, Jacques Klein.
"CiD: Automating the Detection of API-related Compatibility Issues in Android Apps". PDF
The 27th International Symposium on Software Testing and Analysis (ISSTA 2018).




Feng Dong(s), Haoyu Wang*, Li Li, Yao Guo, Guoai Xu, Shaodong Zhang.
"How do Mobile Apps Violate the Behavioral Policy of Advertisement Libraries? ". PDF
The 19th Workshop on Mobile Computing Systems and Applications (HotMobile 2018)




Haoyu Wang, Hao Li, Li Li, Yao Guo, Guoai Xu.
"Why are Android Apps Removed From Google Play? A Large-scale Empirical Study ". PDF
The 15th International Conference on Mining Software Repositories (MSR 2018)




Zeliang Kan(s), Haoyu Wang, Guoai Xu, Yao Guo, Xiangqun Chen.
"Towards Light-weight Deep Learning based Malware Detection ". PDF
The 42nd IEEE International Conference on Computers, Software & Applications (COMPSAC 2018)




Chengpeng Zhang(s), Haoyu Wang*, Ran Wang, Yao Guo, Guoai Xu.
"Re-checking App Behavior against App Description in the Context of Third-party Libraries". PDF
The 30th International Conference on Software Engineering & Knowledge Engineering (SEKE 2018)


2017

---

Haoyu Wang, Zhe Liu(s), Yao Guo, Xiangqun Chen, Miao Zhang, Guoai Xu and Jason Hong.
"An Explorative Study of the Mobile App Ecosystem from App Developers' Perspective". PDF
Proceedings of the 26th International World Wide Web Conference (WWW 2017)




Haoyu Wang, Yuanchun Li, Yao Guo, Yuvraj Agarwal, Jason Hong.
"Understanding the Purpose of Permission Use in Mobile Apps". PDF
ACM Transactions on Information Systems (TOIS)




Haoyu Wang and Yao Guo.
"Understanding Third-party Libraries in Mobile App Analysis". PDF
ICSE 2017 , Technical Briefings




Haoyu Wang
"Purpose-based Access Control for Android". PDF
2017 USENIX Summit on Hot Topics in Security (HotSec '17)




Chengze Li(s), Haoyu Wang, Junfeng Wang, Qi Li, Jianbo Yu, Jingyi Guo, Guoai Xu and Yanhui Guo
"CRSPR: PageRank for Android Apps". PDF
IEEE ACCESS 14(8), 2017




Haoyu Wang, Yao Guo, Ziang Ma and Xiangqun Chen.
"Automated Detection and Classification of Third-party Libraries in Large Scale Android Apps". PDF
Journal of Software (in Chinese)




ZHANG Xianxian(s), WANG Haoyu, GUO Yao and XU Guoai.
"Privacy Rating for Mobile Apps based on Crowdsourcing and Machine-learning Techniques". PDF
NASAC 2017, Best Paper (in Chinese)




WANG Jingyu(s), XU Mingkun, WANG Haoyu and XU Guoai.
"Automated Detection of the Inconsistence between App Behavior and Privacy Policy of Android Apps". PDF
NASAC 2017 (in Chinese)


2016 and Earlier

---

Wei Yang, Xusheng Xiao, Dengfeng Li, Huoran Li, Xuanzhe Liu, Haoyu Wang, Yao Guo, and Tao Xie.
"Security Analytics for Mobile Apps: Achievements and Challenges". PDF
Journal of Cyber Security (in Chinese), 1(2), pages 1-14, April 2016.




Ziang Ma, Haoyu Wang, Yao Guo and Xiangqun Chen.
"LibRadar: Detecting Third-party Libraries in Android Apps". PDF
ICSE 2016 (Demo Track) . Tool website: http://radar.pkuos.org/




Minxing Liu, Haoyu Wang, Yao Guo and Jason Hong.
"Identifying and Analyzing the Privacy of Apps for Kids". PDF
The 17th International Workshop on Mobile Computing Systems and Applications (HotMobile 2016)




Haoyu Wang, Jason Hong and Yao Guo.
"Using Text Mining to Infer the Purpose of Permission Use in Mobile Apps". PDF
The 2015 ACM International Joint Conference on Pervasive and Ubiquitous Computing (UbiComp 2015)




Haoyu Wang, Yao Guo, Zihao Tang, Guangdong Bai and Xiangqun Chen.
"Reevaluating Android Permission Gaps with Static and Dynamic Analysis". PDF
IEEE GLOBECOM 2015




Haoyu Wang, Yao Guo, Ziang Ma and Xiangqun Chen.
"WuKong: A Scalable and Accurate Two-Phase Approach to Android App Clone Detection". PDF
International Symposium on Software Testing and Analysis (ISSTA 2015), Baltimore, MD, pp. 71-82.




Haoyu Wang, Mengxin Liu, Yao Guo and Xiangqun Chen.
"Similarity-based Web Browser Optimization". PDF
The 23rd International World Wide Web Conference (WWW2014), Seoul, Korea, pp 575-584, 2014. (acceptance rate: 12.9%)




Haoyu Wang, Zhongyu Wang, Yao Guo and Xiangqun Chen.
"Detecting repackaged Android applications based on code clone detection technique". PDF
SCIENCE CHINA Information Sciences, 2014, 44 (1): 142-157. (in Chinese)




Haoyu Wang, Junjun Kong, Yao Guo and Xiangqun Chen.
"Mobile Web Browser Optimization in the Cloud Era: A Survey". PDF
IEEE MobileCloud 2013, 2013 IEEE 7th International Symposium on Service Oriented System Engineering (SOSE), pp. 527-536. March 2013.

---